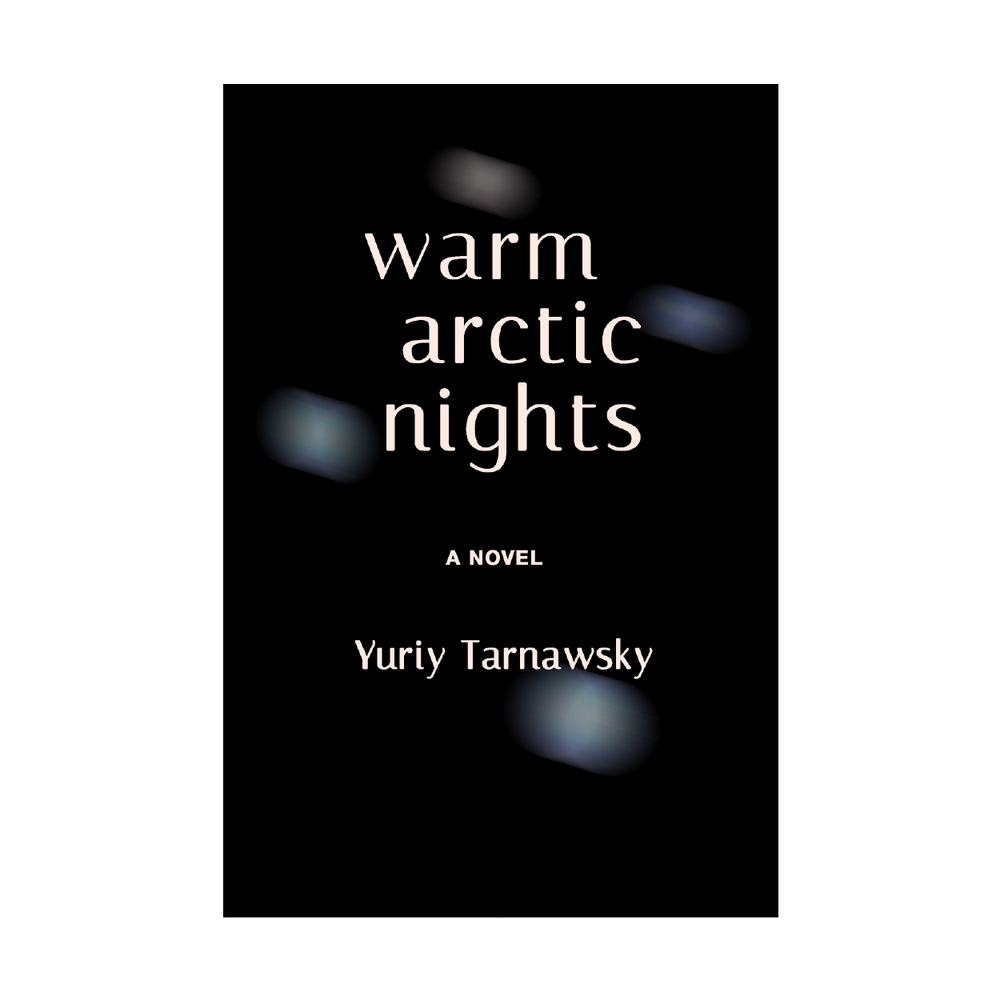 Synopsis of the Novel, Warm Arctic Nights
In Yuriy Tarnawsky's Warm Arctic Nights, a young boy's idyllic pre-WWII Polish childhood and nightmarish WWII Ukrainian adolescence are brought to vibrant hybrid life. At once reminiscent of Zweig's The World of Yesterday and Kosinsky's The Painted Bird, the novel is a swift and deeply engrossing fictive memoir of a bygone era and a masterful act of remembrance, memorial, and love.
Yuriy Tarnawsky is the author of some three dozen books of fiction, poetry, drama, essays, and translations in Ukrainian and English. Notable titles include the novels Meningitis, and Three Blondes and Death, the collections of short fictions Short Tails and Crocodile Smiles, The Placebo Effect Trilogy collection of interrelated mininovels Like Blood in Water, The Future of Giraffes, and View of Delft, the novels Warm Arctic Nights and The Iguanas of Heat, the play Not Medea, a volume of Heuristic poetry Modus Tollens, and the book of essays Claim to Oblivion. A native of Ukraine, he was raised and educated in the West and has worked as a computer scientist at IBM Corporation and as a professor of Ukrainian literature and culture at Columbia University. In 2008, he was awarded the Prince Yaroslav the Wise Order of Merit by Ukrainian government. He resides with his wife Karina in the New York City metropolitan area.