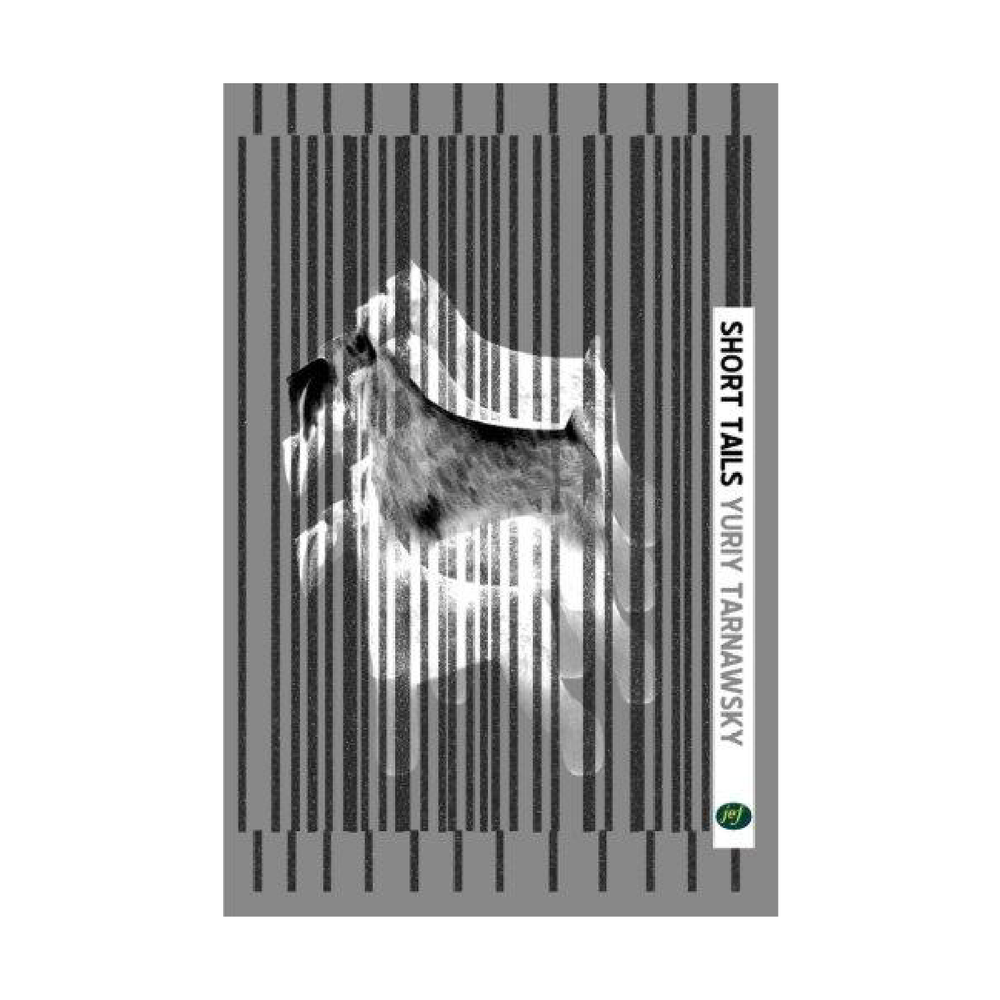 Synopsis of the Short-Fiction Collection, Short Tails
A body gradually shrinks to an eye that sees its own end. A man screams with pain as if singing an Indian raga to entertain others for a pittance. Another man tries to force his body to adapt the shape of a cube because of the cleverly witty name his parents gave him. Still another one thinks he has died and came back to earth as a wisp of smoke, distraught by a series of mundane mishaps that can befall everyone these days. A mismatched couple, like actors in a Greek tragedy, play a kinky sex game to relieve themselves of their neuroses. And finally a resident of Lisbon is ordered to take the yellow streetcar, as everyone in the end is, and obediently plunges together with it into the emptiness before him on reaching the Atlantic. You won't find any facile tall-tale lies designed to titillate the reader in these twenty-four prose pieces. A masterful storyteller that he is, Yuriy Tarnawsky has fashioned for us a unified novel-like narration about the absurd nature of human life out of painful truths which couldn't have been easy for him to discover.
Yuriy Tarnawsky has authored some three dozen books of fiction, poetry, drama, essays, and translations in Ukrainian and English, including the novels Meningitis, and Three Blondes and Death, the collections of short fictions Short Tails and Crocodile Smiles, The Placebo Effect Trilogy collection of interrelated mininovels Like Blood in Water, The Future of Giraffes, and View of Delft, the novels Warm Arctic Nights and The Iguanas of Heat, the play Not Medea, a volume of Heuristic poetry Modus Tollens, and the book of essays Claim to Oblivion. He was born in Ukraine, but was raised and educated in the West. An engineer and linguist by training, he has worked as a computer scientist, specializing in Artificial Intelligence, at IBM Corporation and as a professor of Ukrainian literature and culture at Columbia University. For his contribution to Ukrainian literature, in 2008, he was awarded the Prince Yaroslav the Wise Order of Merit by Ukrainian government. He resides with his wife Karina in the New York City metropolitan area.