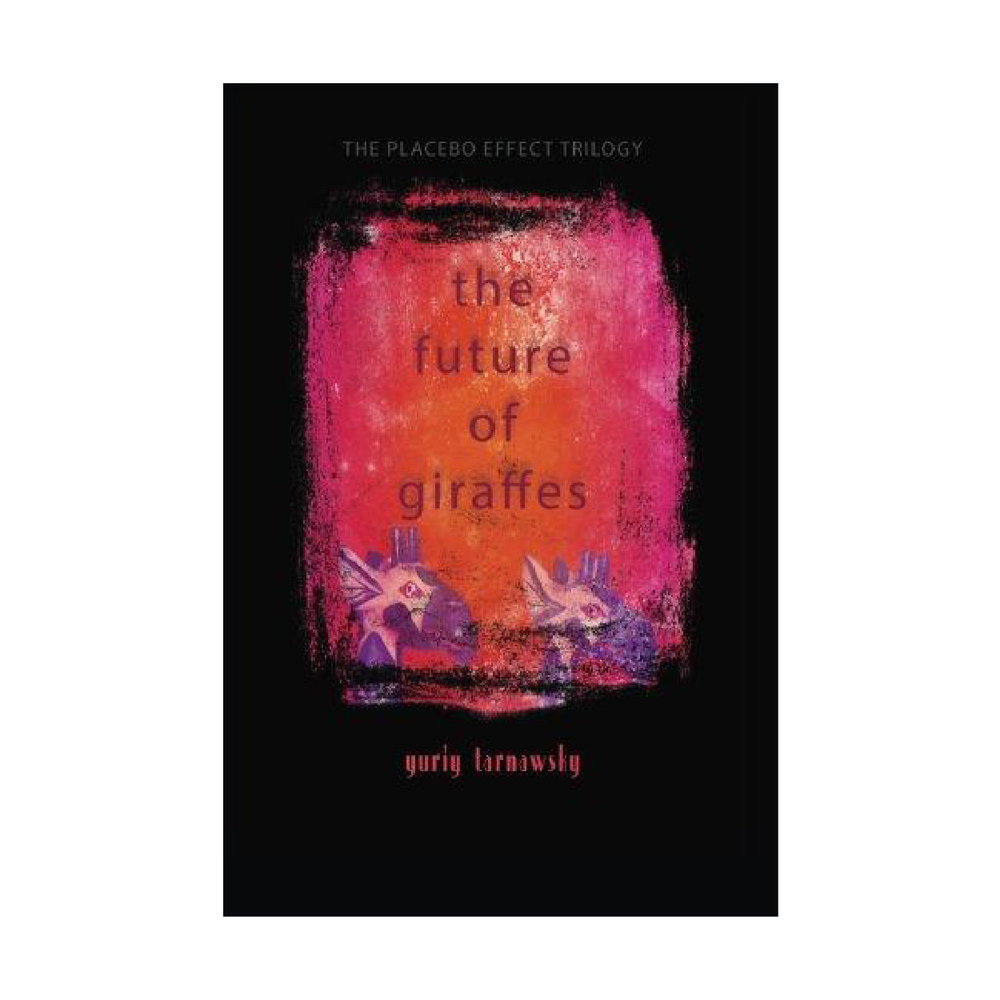 Synopsis of the Novel, The Future of Giraffes: Five Mininovels (The Placebo Effect Trilogy #2)
The Future of Giraffes is the second installment to Yuriy Tarnawsky's Placebo Effects Trilogy, devoted to the topic of childhood. All five mininovels use negative text-gaps of vital information, forcing the reader to become the book's co-author and fill in the gaps with personal experience. The stories center around topics of alienation, abandonment, and fear of death, exploring themes developed in the first book, Like Blood in Water. In The Future of Giraffes, a boy takes a nap during a family picnic and awakens to find himself all alone in the world. A cognitively impaired savant boy decides he has had enough of living and trudges off to his grave. A young boy is forced to leave his hometown of Blood City in search of one like Menton after his mother's funeral. Another boy is kept imprisoned in a quarry, subjected to a barbarous experiment of survival. Lastly, a boy dreams of transforming into a rat to hide in a wall, hoping not to be hurt by people when his parents are gone.
Yuriy Tarnawsky is a Ukrainian author of fiction, poetry, drama, essays, and translations in both Ukrainian and English. He is the author of some three dozen books, including the novels Meningitis, Three Blondes and Death, Warm Arctic Nights, The Iguanas of Heat, the collections of short fictions Short Tails and Crocodile Smiles, and the Placebo Effect Trilogy collection of interrelated mininovels Like Blood in Water, The Future of Giraffes, and View of Delft. He is also the author of the play Not Medea and the heuristic poetry collection Modus Tollens, as well as the non-fiction book Claim to Oblivion. Tarnawsky was born in Ukraine but was raised and educated in the West. An engineer and linguist by trade, he has held positions as a computer scientist specializing in Artificial Intelligence with IBM Corporation and a professor of Ukrainian literature and culture with Columbia University. In 2008, he was awarded the Prince Yaroslav the Wise Order of Merit by the Ukrainian government for his contributions to Ukrainian literature. Tarnawsky and his wife, Karina, reside in the New York City metropolitan area.