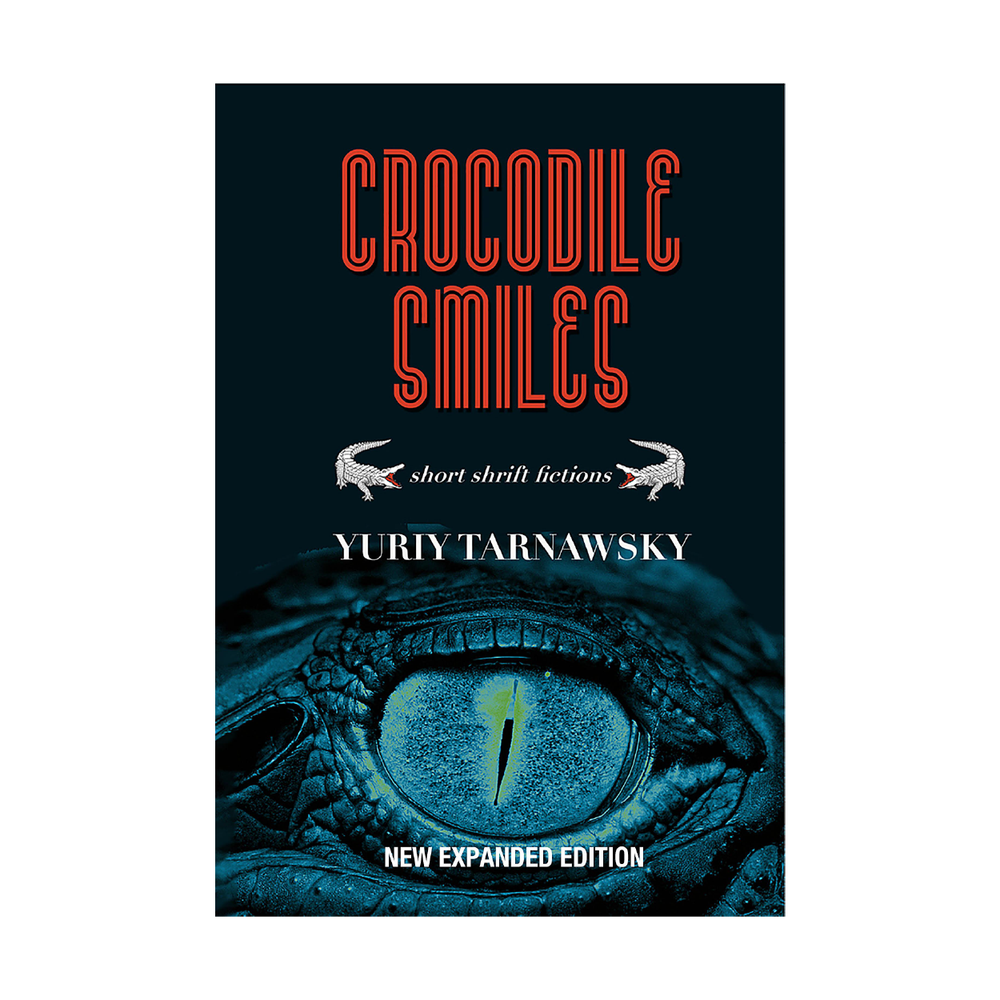 Synopsis of the Short-Fiction Collection, Crocodile Smiles: Short Shrift Fictions
Are crocodiles capable of smiling if they can't cry? You'll find the answer within the pages of Yuriy Tarnawsky's latest Short-Fiction Collection, Crocodile Smiles. Join Yuriy Tarnawsky, the author of The Placebo Effect Trilogy, as he takes you on a journey through a fictional world populated with female barbers attached to a pair of scissors that won't stop, women who can't conceal hard-earned wads of hundred dollar bills sticking up under their polka dot bikini bottoms, adulteresses who bludgeon their husbands to bloody deaths, Dostoyevskian prostitute virgins, compulsive seductresses who delight in torturing tall wimpy men, and more all shown in a blinding bright light on an absurdist stage. You'll be delighted by his unique ability to meld wicked humor and looming gravitas, as mentioned by Steve Katz, Alain Arias-Misson, and Eckhard Gerdes.
Yuriy Tarnawsky is an author, engineer, linguist, and computer scientist who has written and published some three dozen books of fiction, poetry, drama, essays, and translations in Ukrainian and English, including the novels Meningitis, and Three Blondes and Death, the collections of short fictions Short Tails and Crocodile Smiles, The Placebo Effect Trilogy collection of interrelated mininovels Like Blood in Water, The Future of Giraffes, and View of Delft, the novels Warm Arctic Nights and The Iguanas of Heat, the play Not Medea, a volume of Heuristic poetry Modus Tollens, and the book of essays Claim to Oblivion. Born in Ukraine, Yuriy was raised and educated in the West and has specialized in Artificial Intelligence at IBM Corporation, as well as a professor of Ukrainian literature and culture at Columbia University. Yuriy resides with his wife Karina in the New York City metropolitan area and was awarded the Prince Yaroslav the Wise Order of Merit by the Ukrainian government in 2008 for his contribution to Ukrainian literature.