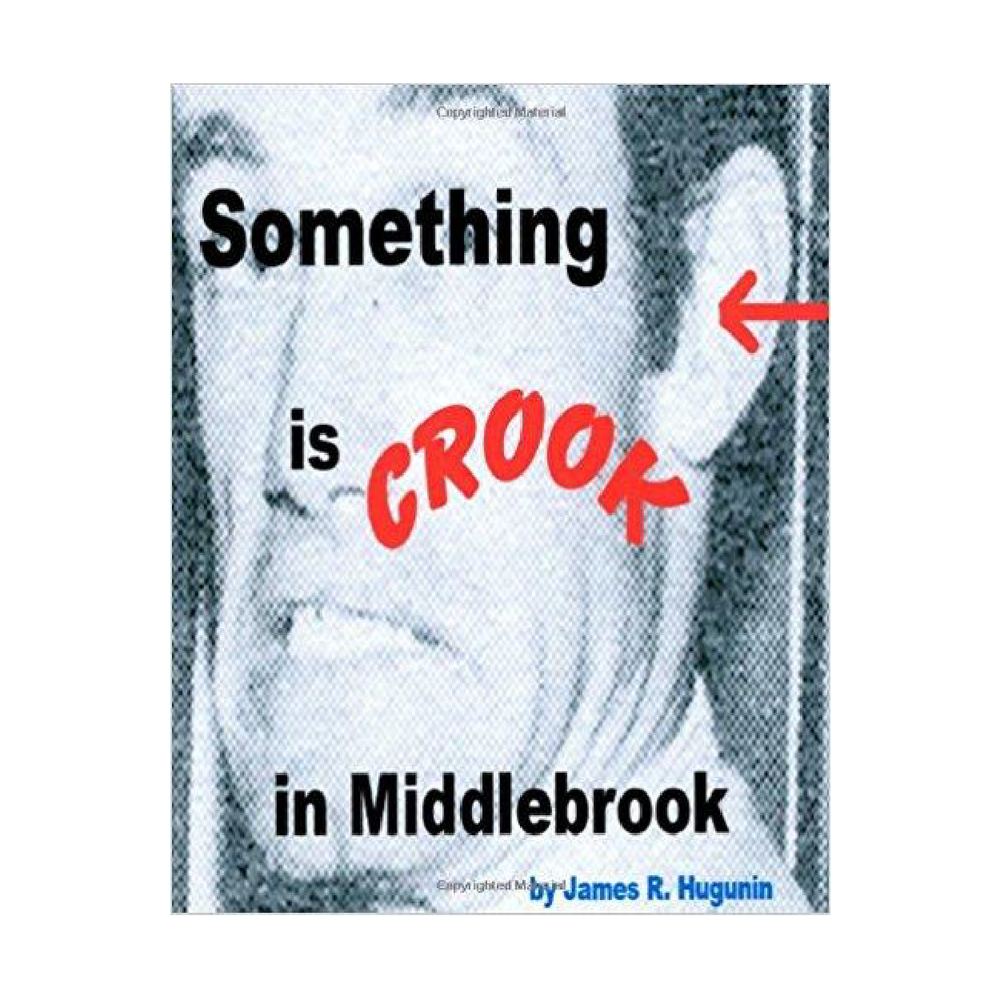 Synopsis of the Novel, Something Is Crook in Middlebrook
Arthur Strewth Middlebrook suffers a brain event that leaves him with shotgun-mic hearing in one ear and a blood spill that looks, appropriately, like a sinking ship. Find out how this malady, both curse and blessing, changes his life and those around him. See this former art instructor and critic, now museum guard and budding geologist, use his pan-audicon hearing to suck the sound waves out of Chicago.
James Hugunin teaches the History of Photography and Contemporary Theory at the School of the Art Institute of Chicago. He is the author of four experimental novels (the first of which critic/writer Derek Pell called "the best experimental novel of 2012"), two books of art criticism/theory, and numerous artist books. He is the founder and editor of two art journals, The Dumb Ox (1976-80) and U-Turn (1982-present). In 1983, he won the first Reva and David Logan Award for Distinguished New Writing in Photography from the N.E.A. and The Photographic Resource Center, Boston, MA. He is the author of Wreck & Ruin: Photography, Temporality, and World (Dis)order (2013) and Writing Pictures: Case Studies in Photographic Criticism 1983- 2012 (2013), as well as the novels Elder Physics: The Wrong of Time: Stories from an Elder Home (2013), Something is Crook in Middlebrook (2012), Tar Spackled Banner (2014), Case X (2015), Afterimage: Critical Essays on Photography (2016), Q_A: An Auto-Interview (2017), Finding Mememo: A Book in Search of an Author (2019) and Picky Hunting: A Journal of the Plague Year (2021), all published by JEF Books (The Journal of Experimental Fiction).