Derek Pell is a writer, satirist, visual artist, and the author of over 40 books, including works of experimental fiction, satire, art and nonfiction. His work has appeared in some 300 newspapers and magazines in the U.S. and Europe, including The London Times, L.A. Weekly, Village Voice, Rolling Stone, Interview, Natural History, Fiction International, National Lampoon, and The New York Times Sunday Magazine.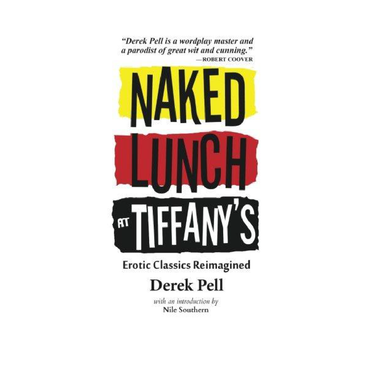 //www.experimentalfiction.com/cdn/shop/products/naked-lunch-at-tiffanys.png?crop=center&height=1000&v=1641450673&width=1000
Synopsis of the Short-Fiction Collection, Naked Lunch at Tiffany's Treat yourself to a hot and hilarious lunch served up by Derek Pell, who The Review of Contemporary Fiction hails as "the postmode...