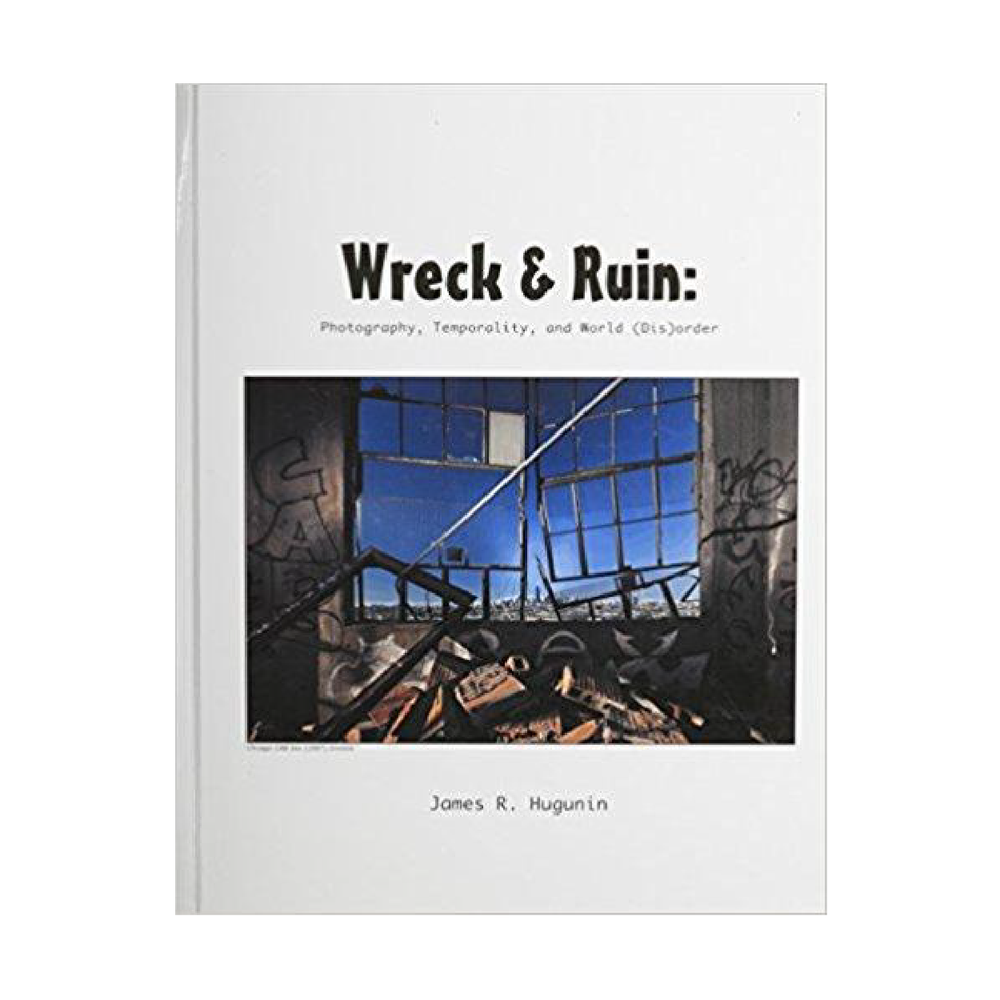 Synopsis of the Art and Literary Work, Wreck and Ruin: Photography, Temporality, and World (Dis)order
A monograph on contemporary photography from award-winning photographer and author James Hugunin, emphasizing the theme of ruins. Published by the Journal of Experimental Fiction, Wreck & Ruin explores how photography reveals the often hidden world of temporal and spatial disorder. Through Hugunin's thoughtful and insightful prose, readers will gain a new appreciation for the often overlooked beauty of ruins and an in-depth exploration of photography's power to capture the ebb and flow of life over time.
James Hugunin is a professor at the School of the Art Institute of Chicago, where he teaches the History of Photography and Contemporary Theory. He is a four-time author of experimental novels, two books of art criticism/theory, and numerous artist books. He is the founder and editor of two art journals, The Dumb Ox (1976-80) and U-Turn (1982-present). In 1983, he won the first Reva and David Logan Award for Distinguished New Writing in Photography from the N.E.A. and The Photographic Resource Center, Boston, MA. In 2013, he wrote Wreck & Ruin, case studies in photographic criticism, which reveals his passion for the often overlooked beauty of ruins and photography's ability to capture the ebb and flow of life over time. His latest works include the novels Elder Physics: The Wrong of Time: Stories from an Elder Home, Something is Crook in Middlebrook, Tar Spackled Banner, Case X, Afterimage: Critical Essays on Photography, Q_A: An Auto-Interview, Finding Mememo: A Book in Search of an Author, and Picky Hunting: A Journal of the Plague Year, all published by JEF Books (The Journal of Experimental Fiction).