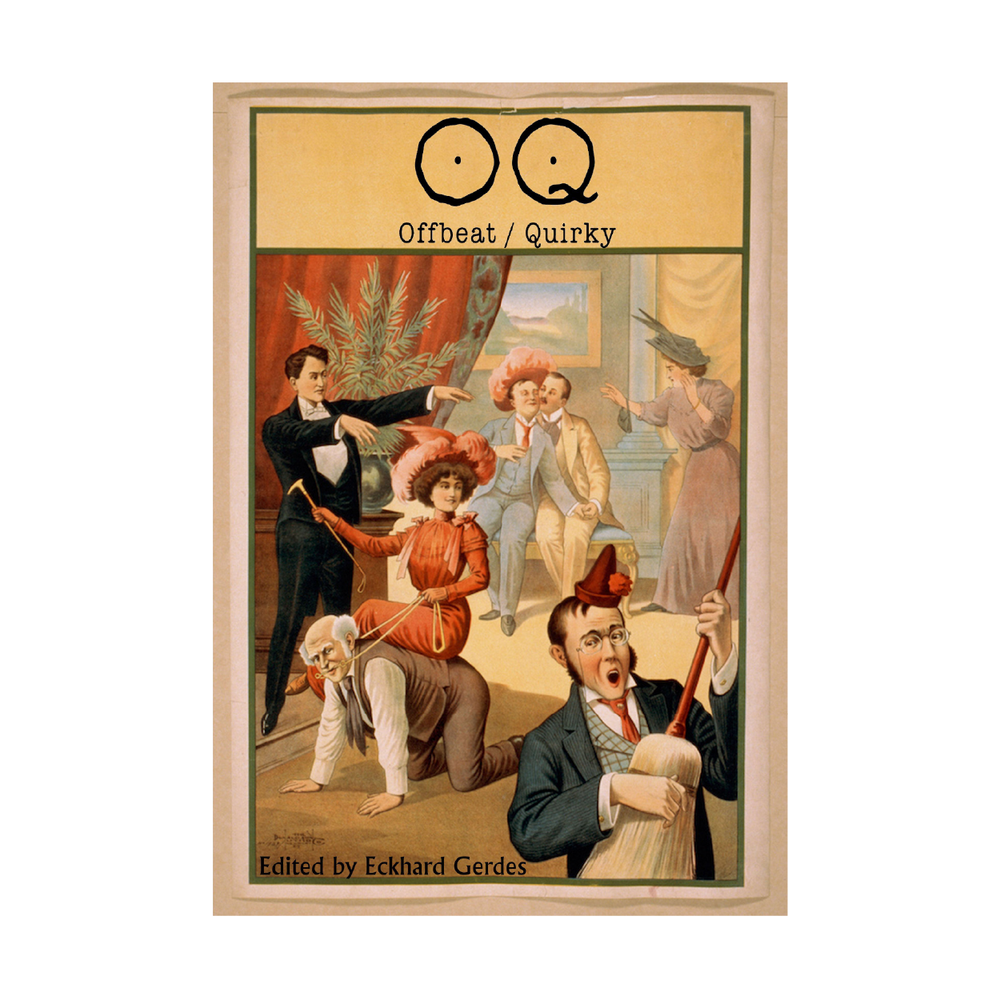 Synopsis of the Anthology, Offbeat/Quirky
Offbeat/Quirky is the first of a new series of books by the Journal of Experimental Fiction. It is an anthology of innovative fiction with a difference, featuring forty-six of the bravest voices in literature writing today. Contributors include Alec S. Scott, Aria Riding, Arnold Skemer, Austin Brookner, Ben Pullar, Ben Slotky, Carla M. Wilson, Carolyn Chun and Deborah Chun, Carolyn Chun and Layal Hakim, Carolyn Chun and Peter Hobson, David Ableev, David Wirthlin, Denis Emorine, Don Skiles, Eckhard Gerdes and Peter Cherches, Ernestus Jiminy Chald, Evan Gulford-Blake, F. Ghisalberti, HB Berlow, Jamie Popowich, Jane L. Carman, Jeremy Thompson, Jerry Vilhotti, Jim Meirose, Joel Allegretti, John J. Trause, Jonathan Plombon, Joseph Bouthiette Jr., Kay Merkel Boruff, Larry Smith, Mark Axelrod, Martin Heavisides, Michael Koenig, Michael Oppermann, Nick Romeo, Norman Conquest, Peter Cherches, Peter J. King, Peter Wortsman, P. K. Garrison, R. Bremner, Ryan Forsythe, Shane Jesse Christmass, Steve Pastis, Thaddeus Rutkowski, and Ute Carson.
Eckhard Gerdes has published books of poetry, drama, and fourteen books of fiction, including the novels Hugh Moore and My Landlady the Lobotomist. He has also won the Bissell Award, been a finalist for the Starcherone and the Blatt awards, and was nominated for Georgia Author of the Year. His most recent books are a tongue-in-cheek work of creative nonfiction, How to Read; a novel, White Bungalows; and a collection, Three Plays. He lives in Arlington Heights, Illinois, and has three children and five grandchildren.