Jane L. Carman is the founder of the Festival of Language, a reading eXperiment, Lit Fest Press, and codirector of the Publications Unit at Illinois State University, where she received her PhD and is a former Sutherland Fellow. She prefers writing that takes in genreless breaths and lives by rules that continuously morph into the unfamiliar. Her work can be found in Devil's Lake, Palooka, Santa Clara Review, Mixed Fruit, JAC, eilmae, Pequin, 580 Split, American Book Review, Dirty : Dirty (Jaded Ibis Productions, 2013), among others.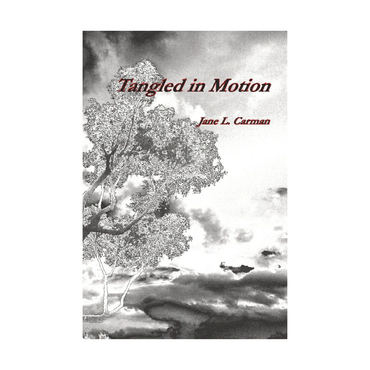 //www.experimentalfiction.com/cdn/shop/products/tangled-in-motion.png?crop=center&height=1000&v=1641450527&width=1000
Synopsis of the Novel, Tangled in Motion Tangled in Motion is a novel that combines fiction, truth and poetry to create a compelling story of love, abandonment and recovery. Jane L. Carman's work i...