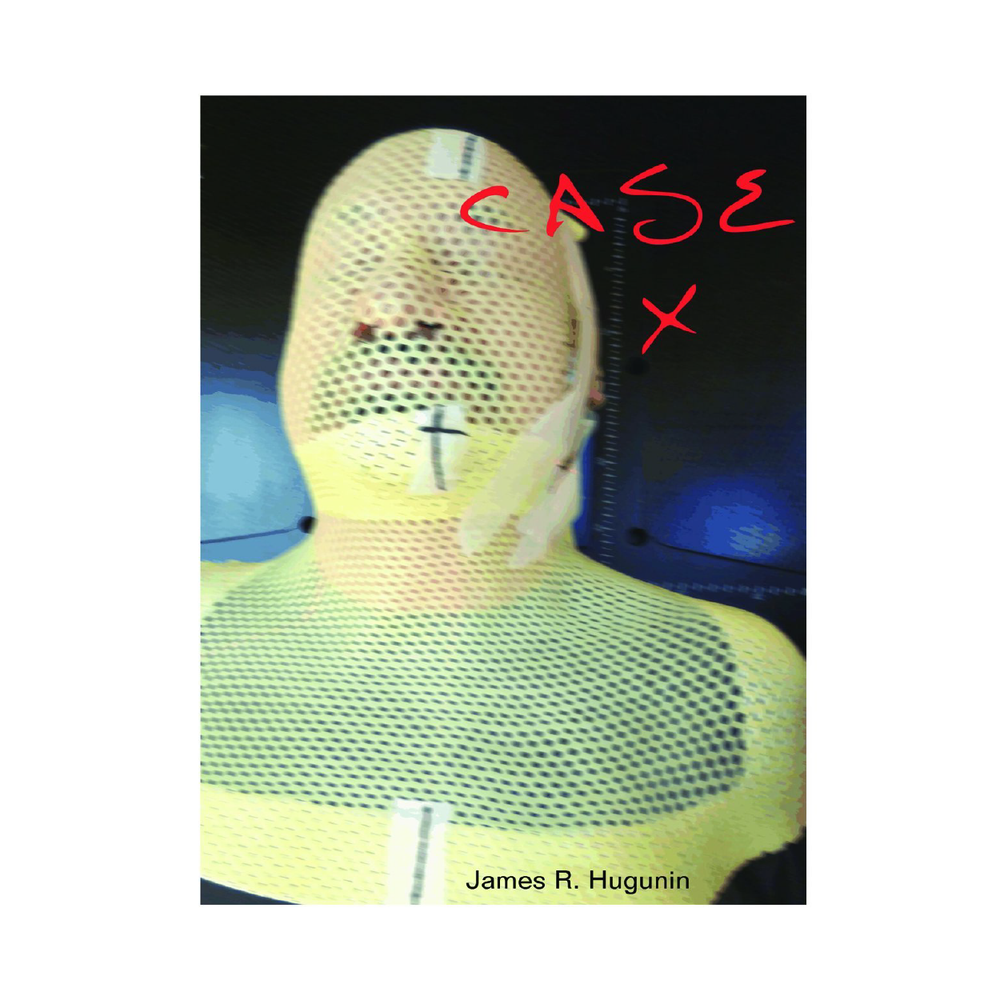 Synopsis of the Novel, Case X
Stuck head-first into a Tomotherapy Radiation Machine, Case X enters "skull-time," his inner projectionist giving him views of his past, present, and future during a series of thirty treatments over a period of six weeks. He will discover his illness is not simply a biological dysfunction of a body part, but a pervasive disturbance of our being in the world, an all- pervasive existential concern. Case X will answer the query: "What the %@& happens when an academic, in a life or death bout with salivary gland cancer, daily enters a radiation machine in a sterile, white room, monitored by his radiation technicians?"
James Hugunin teaches the History of Photography and Contemporary Theory at the School of the Art Institute of Chicago. He is the author of four experimental novels (the first of which critic/writer Derek Pell called "the best experimental novel of 2012"), two books of art criticism/theory, and numerous artist books. He is the founder and editor of two art journals, The Dumb Ox (1976-80) and U-Turn (1982-present). In 1983, he won the first Reva and David Logan Award for Distinguished New Writing in Photography from the N.E.A. and The Photographic Resource Center, Boston, MA. He is the author of Wreck & Ruin: Photography, Temporality, and World (Dis)order (2013) and Writing Pictures: Case Studies in Photographic Criticism 1983- 2012 (2013), as well as the novels Elder Physics: The Wrong of Time: Stories from an Elder Home (2013), Something is Crook in Middlebrook (2012), Tar Spackled Banner (2014), Case X (2015), Afterimage: Critical Essays on Photography (2016), Q_A: An Auto-Interview (2017), Finding Mememo: A Book in Search of an Author (2019) and Picky Hunting: A Journal of the Plague Year (2021), all published by JEF Books (The Journal of Experimental Fiction).