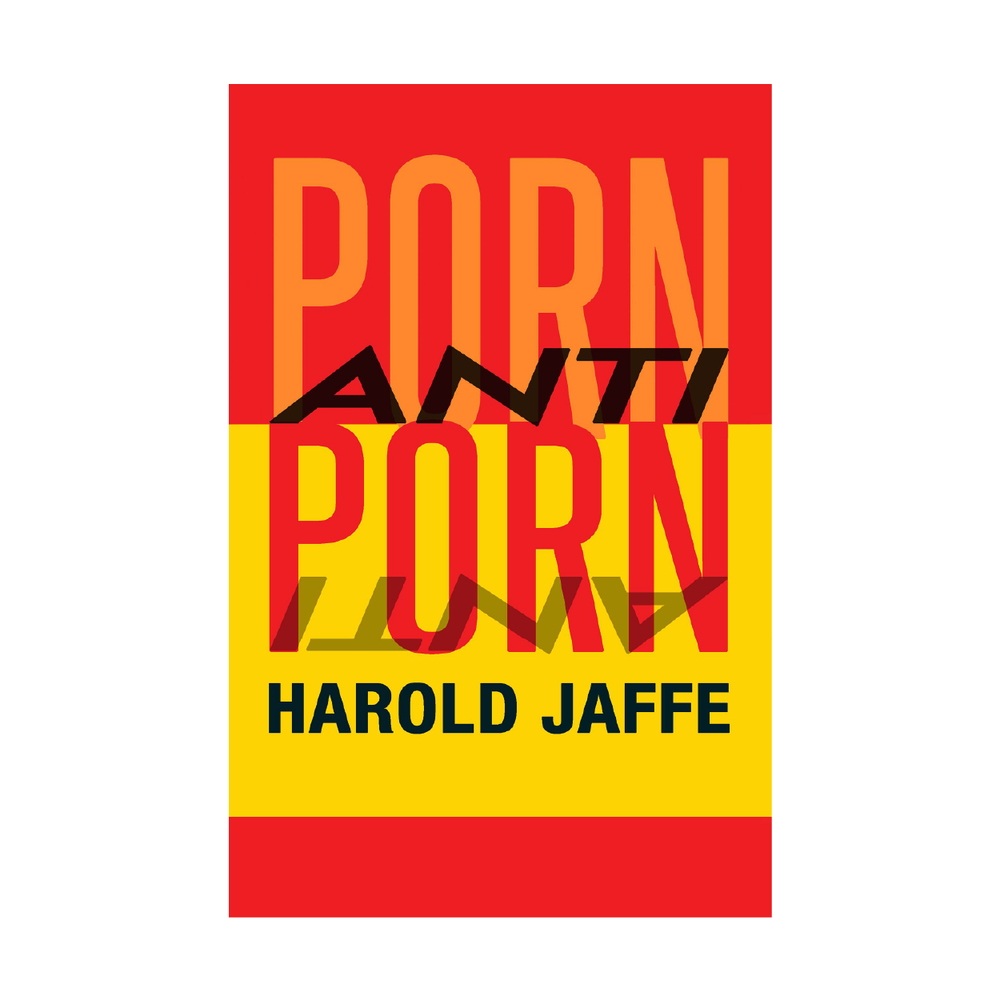 Synopsis of the Novel, Porn-Anti-Porn
Porn-Anti-Porn displays the body in pain and passion as it's never been displayed before. Fired at the reader from opposing directions, the texts are brief, erotic, anti-erotic, fiercely funny. Porn-Anti-Porn is a brilliantly nuanced interrogation of current culture's schizophrenic manipulation of the human body. Porn-Anti-Porn is, finally, a vibrant and powerful exploration of the opposing forces of sexuality, morality, and power. Author Harold Jaffe explores these themes with unfailing precision and intellectual dexterity in his latest book.
Harold Jaffe is a critically acclaimed author of 24 volumes of fiction, docufiction, and non-fiction, including Goosestep (2016), Revolutionary Brain; Othello Blues (2014); Paris 60 (2013); OD: Docufictions (2012); Porn-Anti-Porn (2019); Induced Coma; Anti-Twitter: 150 50-Word Stories; Jesus Coyote; 15 Serial Killers; Beyond the Techno-Cave: A Guerrilla's Guide to Post-Millennial Culture; Terror-dot-Gov; Straight Razor; Sex for the Millennium; Eros Anti-Eros (City Lights Publishers, 1990); False Positive; Beasts; Mourning Crazy Horse; Madonna & Other Spectacles; and Dos Indios. Jaffe's writing has been translated widely, most recently in Romania, Turkey, France, Japan, Italy, and Cuba. He is editor-in-chief of Fiction International and has produced some of the most inventive fiction of our time.