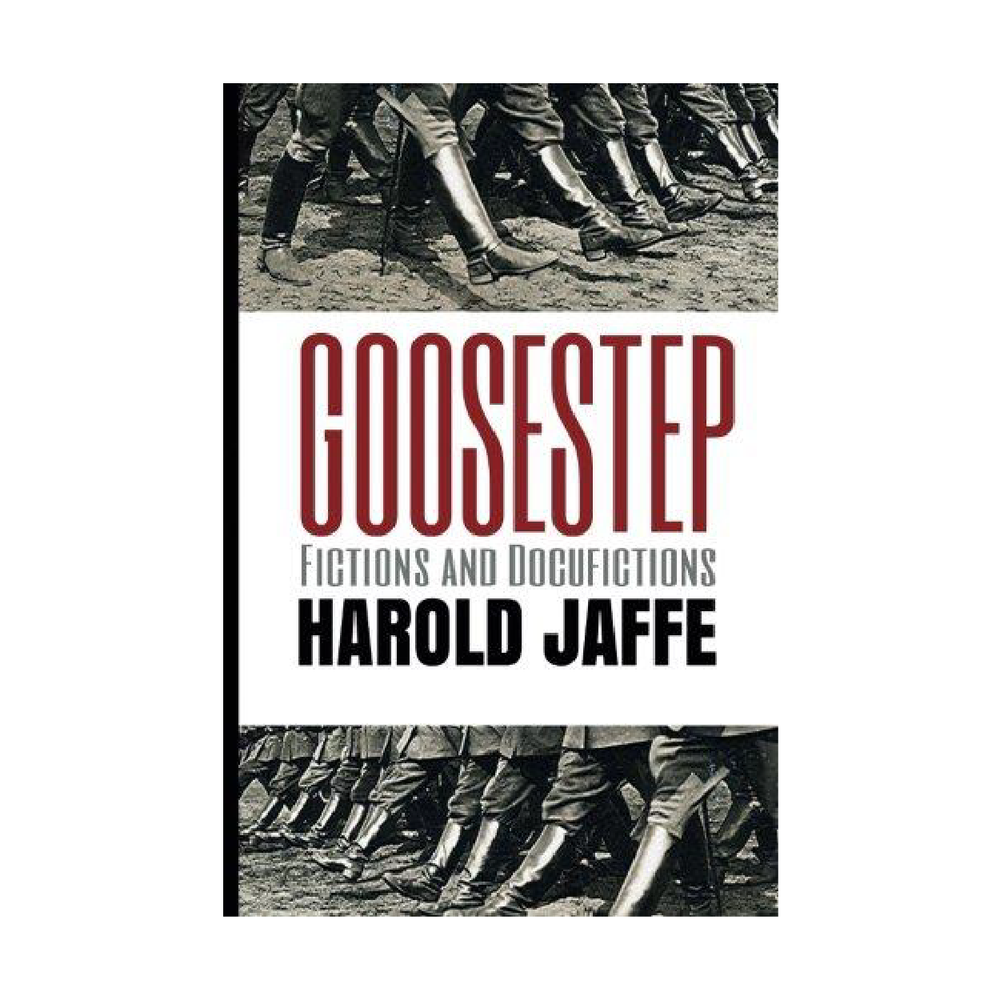 Synopsis of the Novel, Goosestep
Harold Jaffe is a master of the disembodied voice, infusing his writing with a transgressive, political, and dryly comic quirkiness. In Goosestep, Jaffe deftly weaves together ancient traditions of storytelling with modern day conversations, which take readers beyond the 'real world' and into places of thought-provoking surrealism. Each of Jaffe's volumes has been ground-breaking, and Goosestep is no exception. This is a book of great mastery, some of the most inventive fiction of our time.
Harold Jaffe is the author of 24 volumes of fiction, docufiction, and non-fiction, including Goosestep (2016), Revolutionary Brain; Othello Blues (2014); Paris 60 (2013); OD: Docufictions (2012); Porn-Anti-Porn (2019); and many more. His writing has been translated widely, most recently in Romania, Turkey, France, Japan, Italy, and Cuba. Jaffe is editor-in-chief of Fiction International.