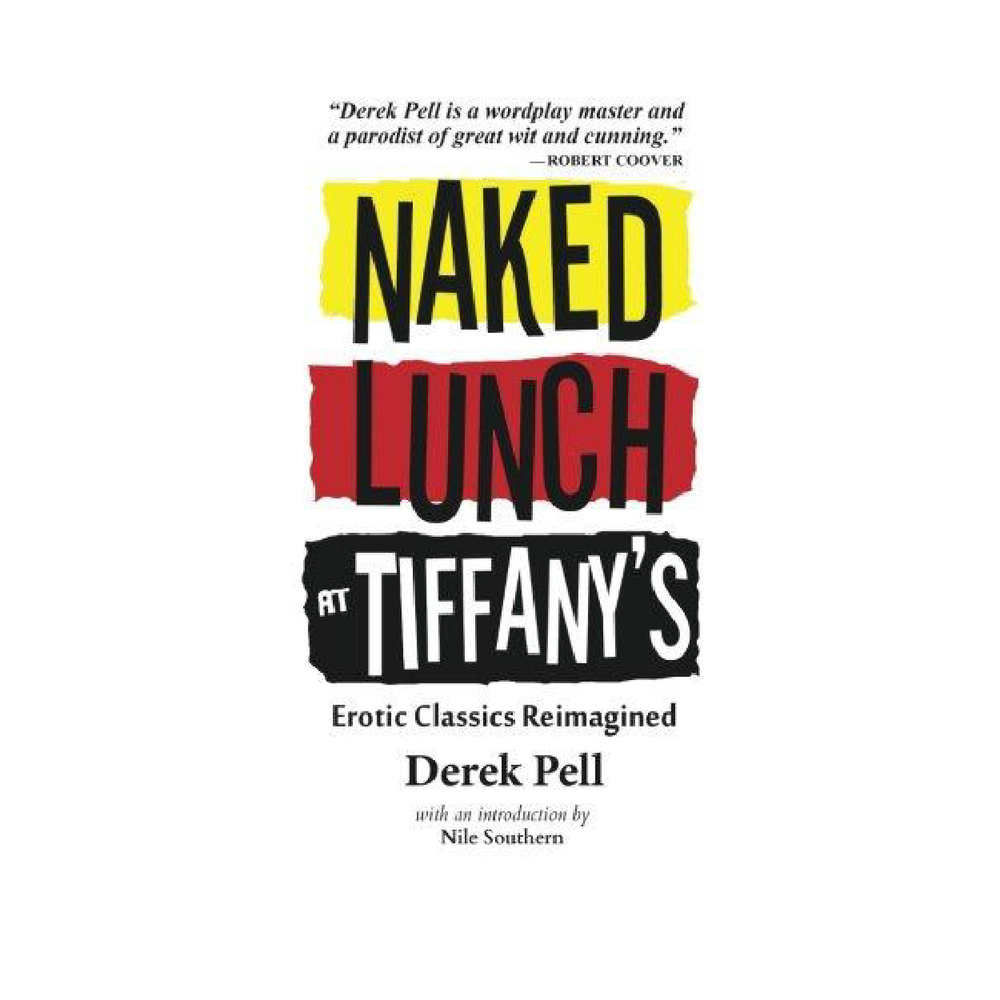 Synopsis of the Short-Fiction Collection, Naked Lunch at Tiffany's
Treat yourself to a hot and hilarious lunch served up by Derek Pell, who The Review of Contemporary Fiction hails as "the postmodern master of parody." This collection of satirical texts skewers and roasts every major work of classic and contemporary erotica, from the Kama Sutra to Fifty Shades Of Grey. John Strausbaugh in The New York Press said "Pell's deft lampoons are like precision sniper fire." Novelist Robert Coover said "Derek Pell is a wordplay master and a parodist of great wit and cunning." D. Harlan Wilson calls Naked Lunch at Tiffany's "...a true work of literature." Includes a shocking and inflammatory introduction by Nile Southern, author of The Candy Men: The Rollicking Life and Times of the Notorious Novel Candy. Curl up in bed with Naked Lunch at Tiffany's and enjoy some seriously wicked fun.
Derek Pell is a writer, satirist, visual artist, and the author of over 40 books, including works of experimental fiction, satire, art and nonfiction. His work has appeared in some 300 newspapers and magazines in the U.S. and Europe, including The London Times, L.A. Weekly, Village Voice, Rolling Stone, Interview, Natural History, Fiction International, National Lampoon, and The New York Times Sunday Magazine.