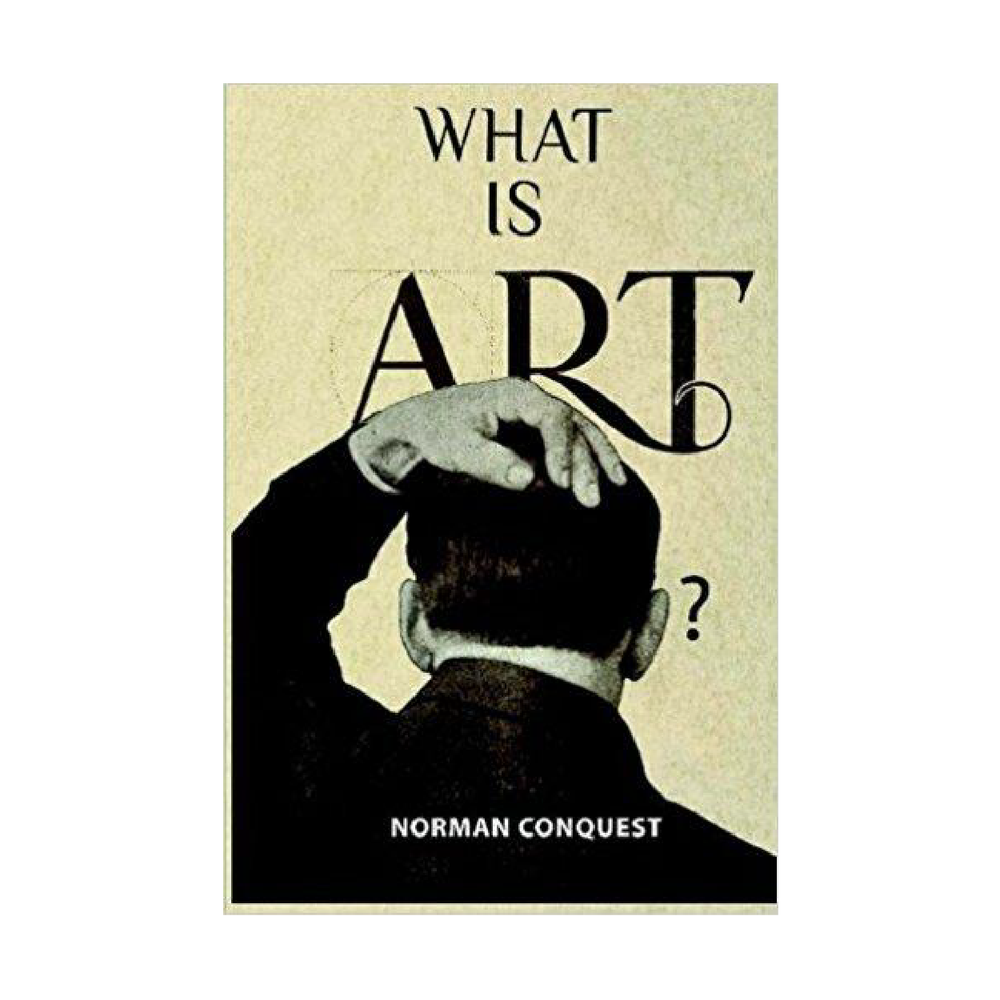 Synopsis of the Art and Literary Work, What Is Art?
What Is Art? is a humorous and thought-provoking scripto-visual Dadaist-Derridean quest to answer the question 'What is art?'. To answer this seemingly impossible query, author Norman Conquest employs a variety of strategies such as ironic anti-art techniques, violation, appropriation, bad puns, found objects, offensive imagery, collage, and re-cycling of past works. His unique approach of mixing high and low materials together creates a unique stew of creative expression.
Norman Conquest is a verbo-visual prankster and master of creative bricolage residing in the Bay Area. The founder of the anti-censorship art collective Beuyscouts of Amerika (beuyscouts.com), his works span multiple genres and include Sartre's French Phrase Book; Interiors: A Book of Very Clean Rooms; A Beginner's Guide To Art Deconstruction; By Any Means: An Avant-Pop Anthology; The Selected Poems of Edward D. Wood, Jr.; The Little Cock That Could; Eight Adult Males & Other Odd Tales; Burn This Book; It's Fun To Be Rich in America (with Michael Leigh); The Neglected Works of Norman Conquest; Snowdrop in Africa.