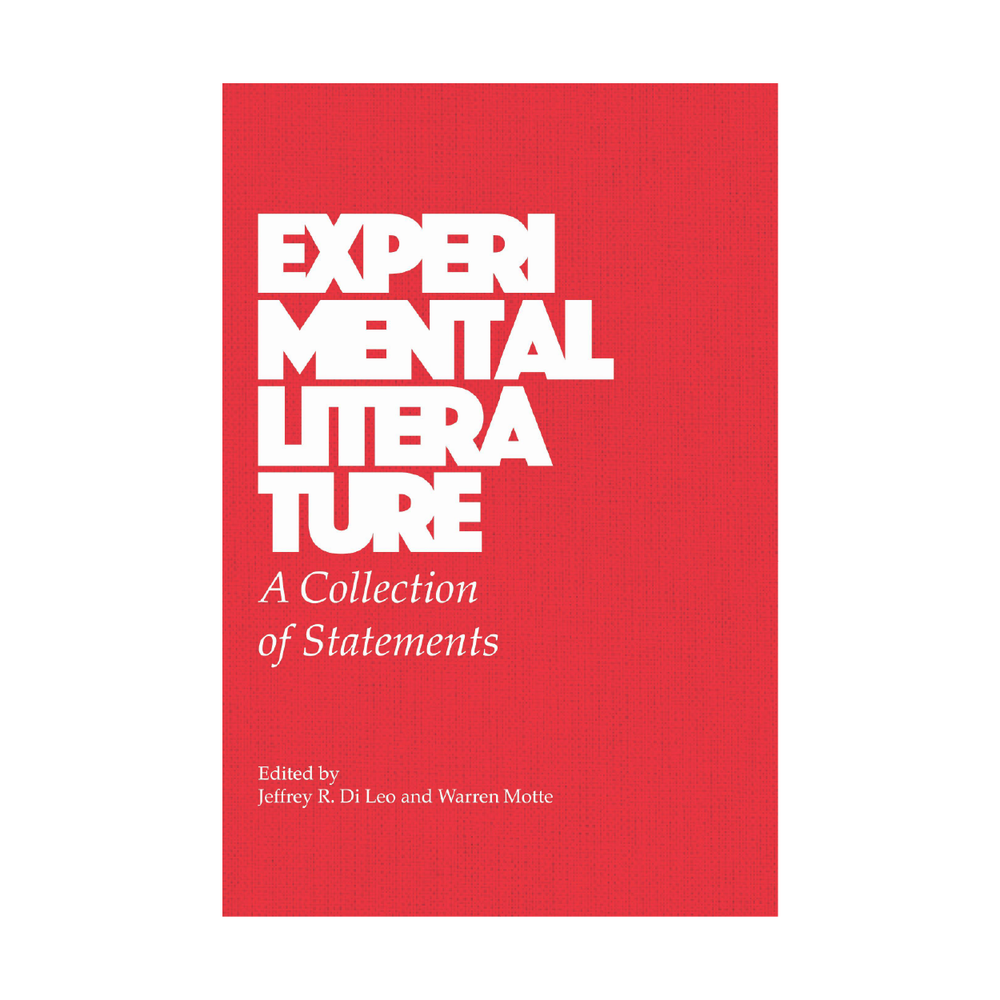 Synopsis of the Art and Literary Work, Experimental Literature: A Collection of Statements
In Experimental Literature: A Collection of Statements, thirty-four writers and critics explore how literature can be pushed to its limits and innovated in order to make itself new. They each address these questions in different ways, providing unique perspectives on the formalist, historicist, political, and aesthetic qualities of literature from various national traditions and eras. The essays in this book consider topics such as French theater, the Russian avant-garde, performance in West Africa, and the incommensurate dimensions of dream and reality. Each statement is fueled by the idea that literature works best when it challenges itself, which allows readers to participate in an engaging discussion about what literature is and can be. The book is complete with an afterword from renowned American experimentalist Robert Coover.
Jeffrey R. Di Leo is the editor and publisher of the American Book Review, as well as the founding editor of the journal symplokē. His editorial accomplishments have been recognized with the Phoenix Award for Significant Editorial Achievement (2000) and Best Special Issue Award (2012) by The Council of Editors of Learned Journals (CELJ). Di Leo has established himself as a leader in the world of literature and publishing, creating innovative works of scholarship for readers to explore.