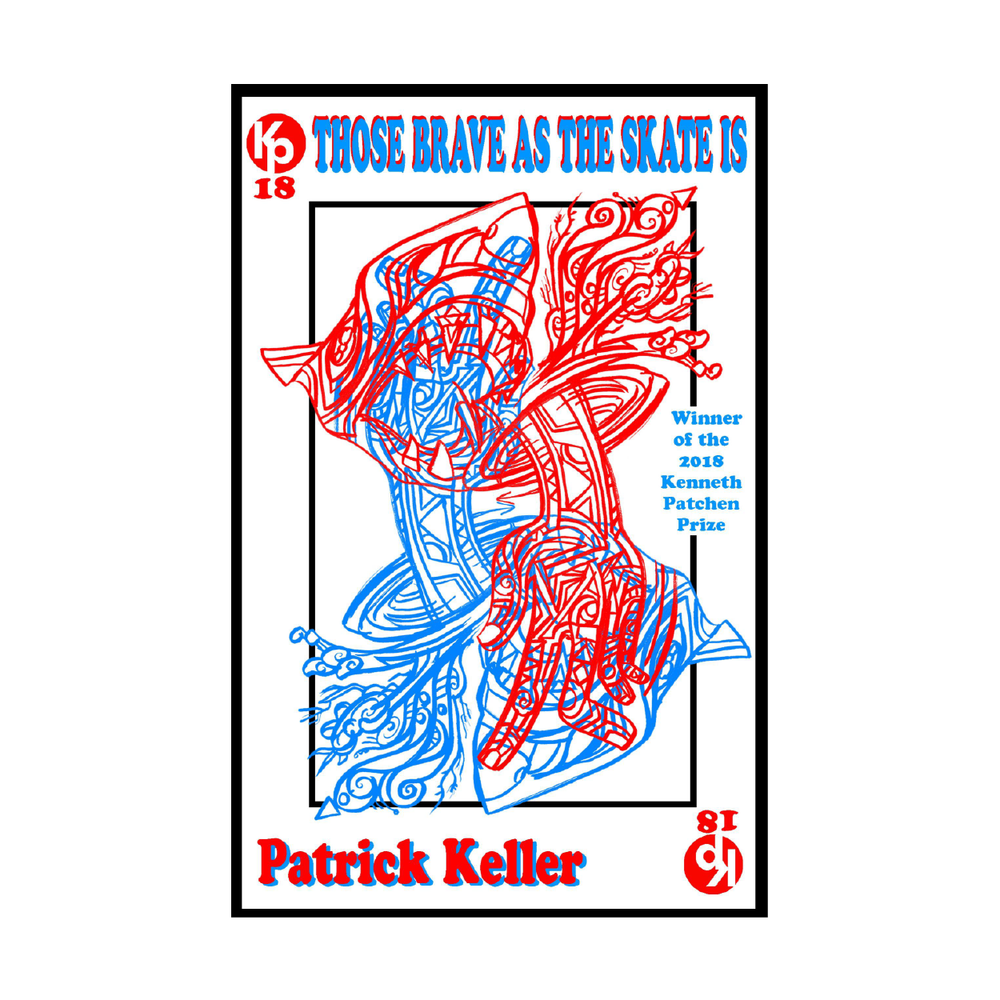 Synopsis of the Novel, Those Brave As the Skate Is
Patrick Keller's Those Brave As the Skate Is is the 2018 winner of the Kenneth Patchen Award for the Innovative Novel. Jonathan Lyons, the contest judge and the late novelist, praised the novel for being a "visionary work, one that challenges form and content, destroying both to recreate them in its own vision". Patrick Keller's breadth of vision is simply astonishing.
Patrick Keller grew up in Claremont, California before attending UC Berkeley and UC Irvine to study English and Psychology. His grad school mentor gave him a Steve Katz book which inspired his dissertation on the type of freewheeling mixture of autobiography and fiction. In 2010, after reading material from Raymond Federman and Ronald Sukenick, he created Pescetarealism, an effort to apply their egalitarian ideals to something more persistent than performance. He received his Ph.D in English for Subversively Personal: Surfiction As Communication in Vietnam War Era America in 2011. His scholarly article "Contemporary Surfiction: Wideman, Kaufman, and Maddin" appeared in the June 2014 issue of Word and Text. He teaches in Orange County and lives with his wife in Long Beach, California.