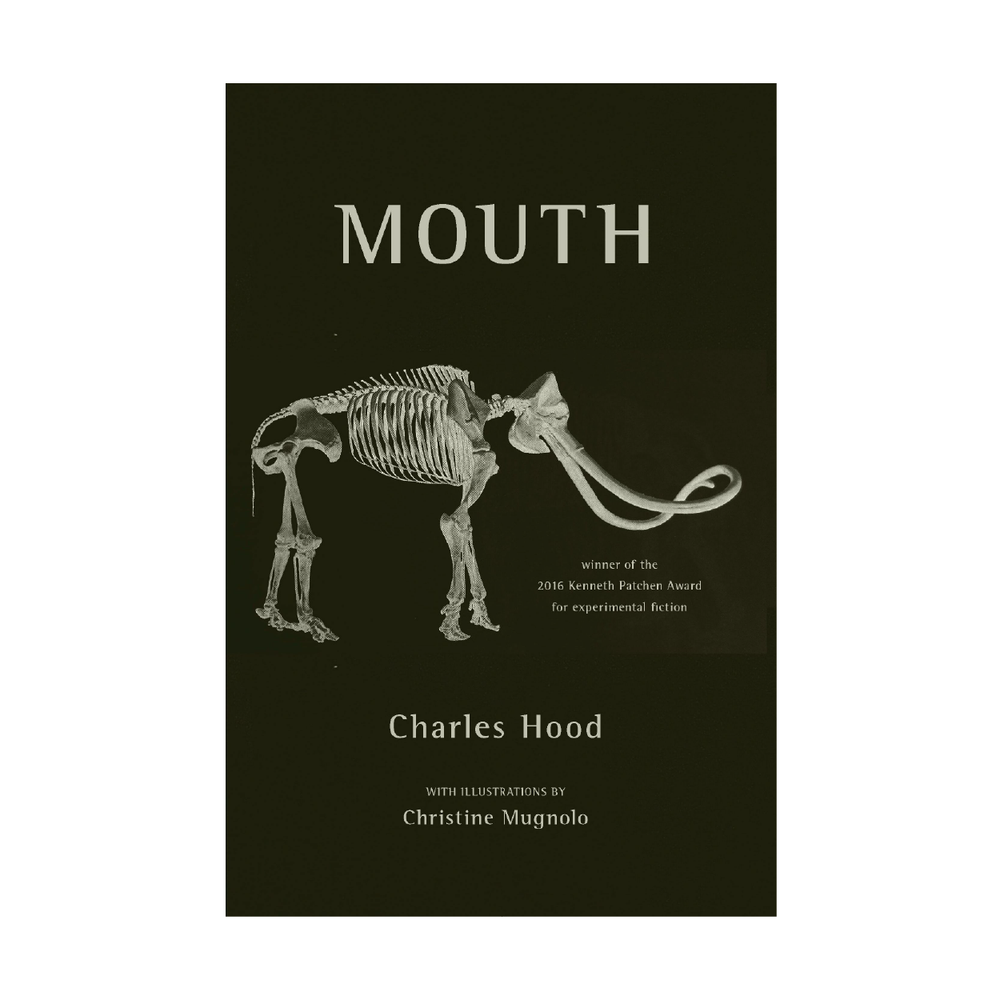 Synopsis of the Novel, Mouth
Winner of the 2016 Kenneth Patchen Award for the Innovative Novel, Mouth is a story about two women, Chica and Bela, told in alternating narrative voices with illustrations by painter and printmaker Christine Mugnolo. When museum curator Bela brings Chica on a journey from London to the Soviet Union - Siberia in search of buried mammoth tusks and bones, the women explore their relationship, as well as Chica's past, her physical and psychic injuries, and feelings of inadequacy. The prehistoric bones become metaphoric talismans as Chica searches within herself and discovers a broken jaw, her relationship with her father, and emotions that bury deep beneath the surface of their relationship.
Charles Hood teaches English in the Mojave Desert and is a Research Fellow at the Center for Art and Environment in Reno. The author of ten books, his honors include a National Endowment of the Humanities award, a Fulbright in Ethnopoetics, and various artist-in-residencies. Hood has been a dishwasher, a factory worker, and a nature guide in Africa, and has briefly descended into the addiction of birding before taking the cure and stopping counting. His current book projects explore architecture of Los Angeles, urban nature, and the Solar System.