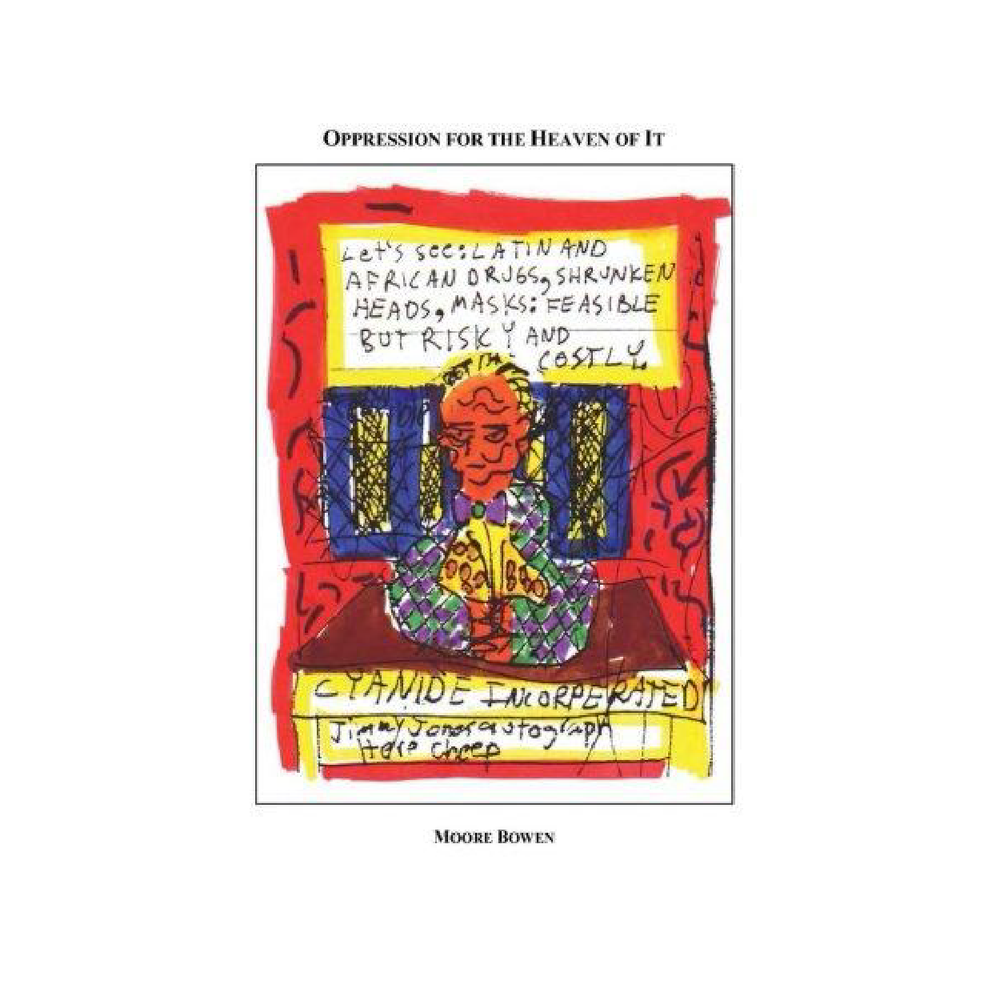 Synopsis of the Novel, Oppression for the Heaven of It
Winner of the 2013 Kenneth Patchen Award, Moore Bowen's Oppression for the Heaven of It is a dialogue-driven novel that focuses on an outlawed subject with heart, honesty, and deep compassion. Moonway, the protagonist, is an orphan and must contend with his mother, the ostensible writer, to unearth truths that are both painful and important. As contest judge Harold Jaffe stated in his encomium for the award, "The winning novel has the virtue of being frank and honest, and, particularly, it addresses an exiled condition, schizophrenia, from the subject position. One rarely finds that."
Moore Bowen is an author living in upstate Maine. He has received critical acclaim for his 2013 novel Oppression for the Heaven of It, for which he won the Kenneth Patchen Award. His work focuses on evocative dialogue and necessary conversations, making his works poignant and powerful.