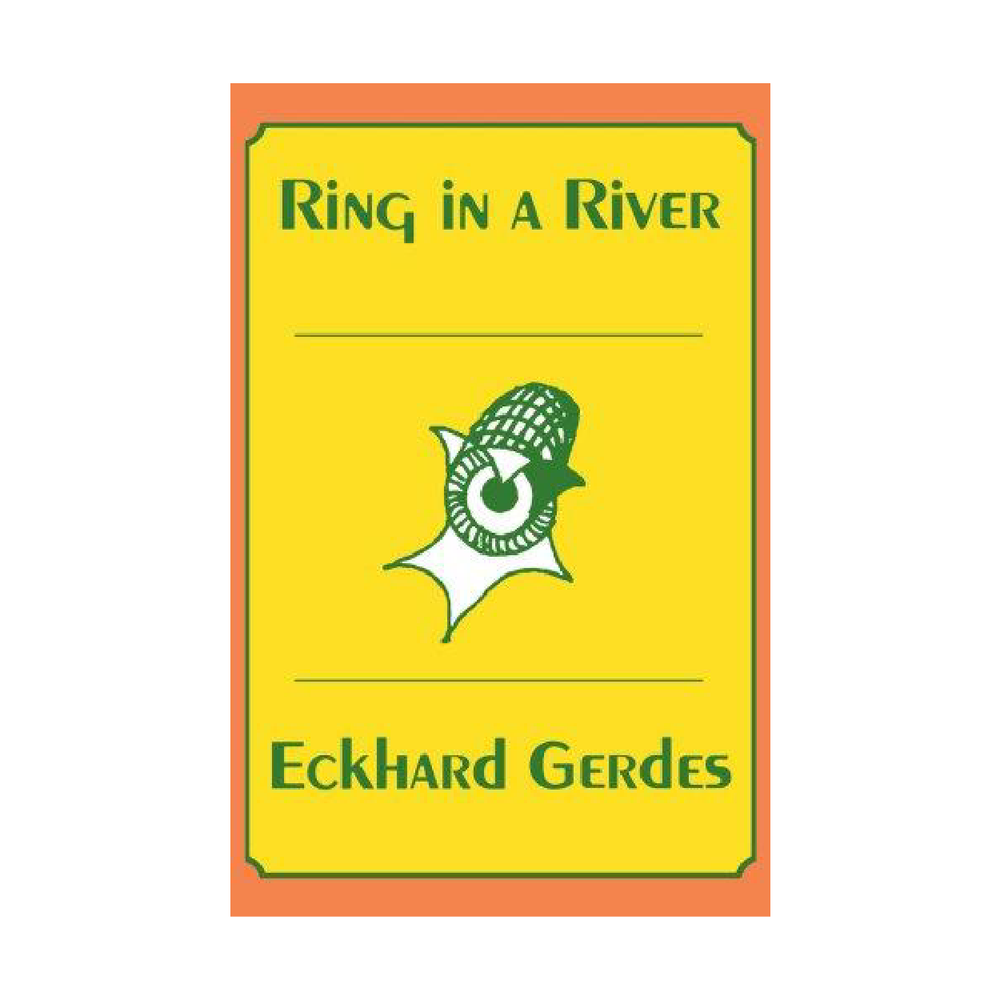 Synopsis of the Novel, Ring in a River
With Ring in a River, the storm continues unabated. Eckhard Gerdes takes the reader into the world of Austin, Texas, circa April 1962, and transplants a newly disenfranchised Iowa philosophy professor into a life of jazz, ornithology, madness, and self-redefinition in that inimitable way which we have come to expect of this great writer.
Eckhard Gerdes is a celebrated American novelist known for his innovative works of fiction. He is the author of fourteen books, including the award-winning Hugh Moore and My Landlady the Lobotomist. He has won the Bissell Award, been a finalist for the Starcherone and the Blatt awards, and was nominated for Georgia Author of the Year. His latest works include How to Read (Guide Dog Books), White Bungalows (Dirt Heart Pharmacy Press), and Three Plays (Black Scat Books). Gerdes currently resides in Arlington Heights, Illinois, and has three children and five grandchildren.