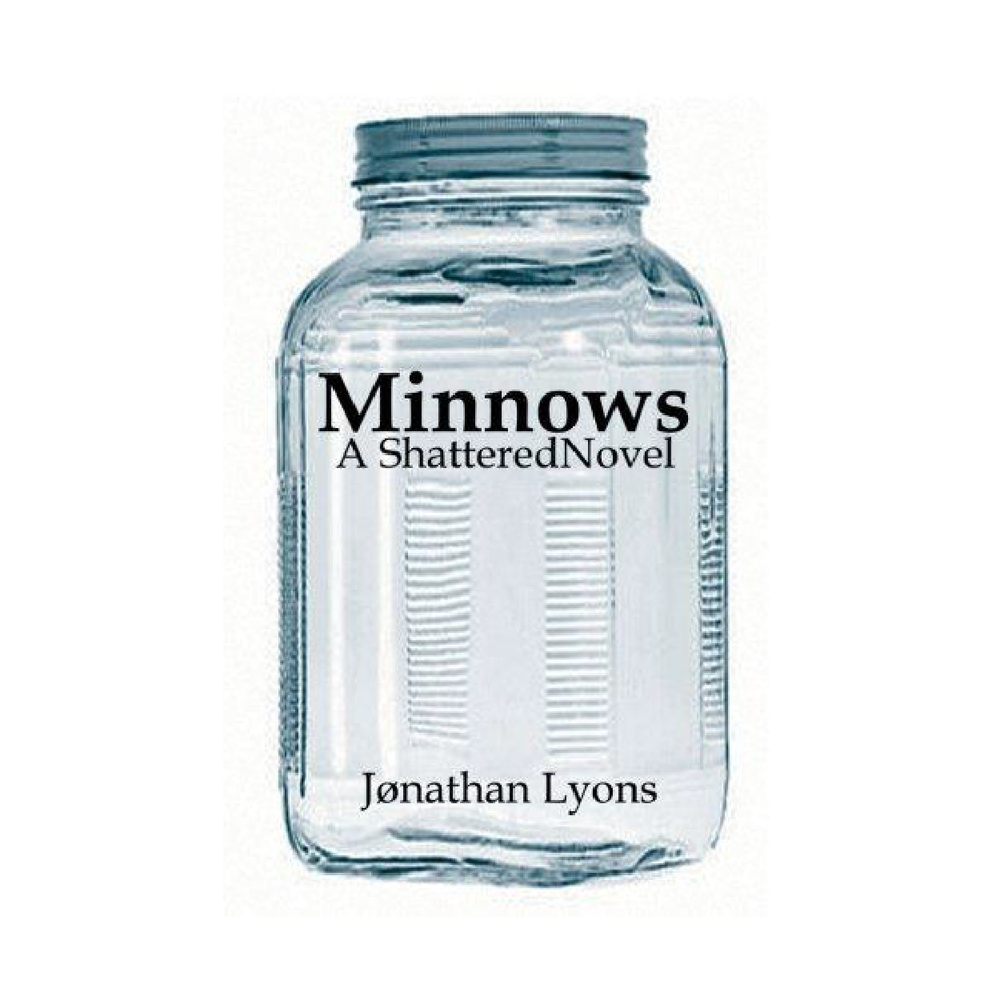 Synopsis of the Novel, Minnows: A Shattered Novel
In Minnows: A Shattered Novel, a child and his younger brother get out of school for the summer, only to have their world come crashing down around them, shards raining across the text. Life is full of events that can injure, either physically or psychologically, while some can shatter.
Jonathan Lyons is an acclaimed writer whose work has been featured in the Journal of Experimental Fiction, Hotel Amerika, Exquisite Corpse and other publications. He holds an MFA from California College of the Arts and is the author of Minnows: A Shattered Novel (JEF Books, 2013). This novel involved cutting up and rearranging blocks and columns of text and constructing an exploded narrative into a unified whole.