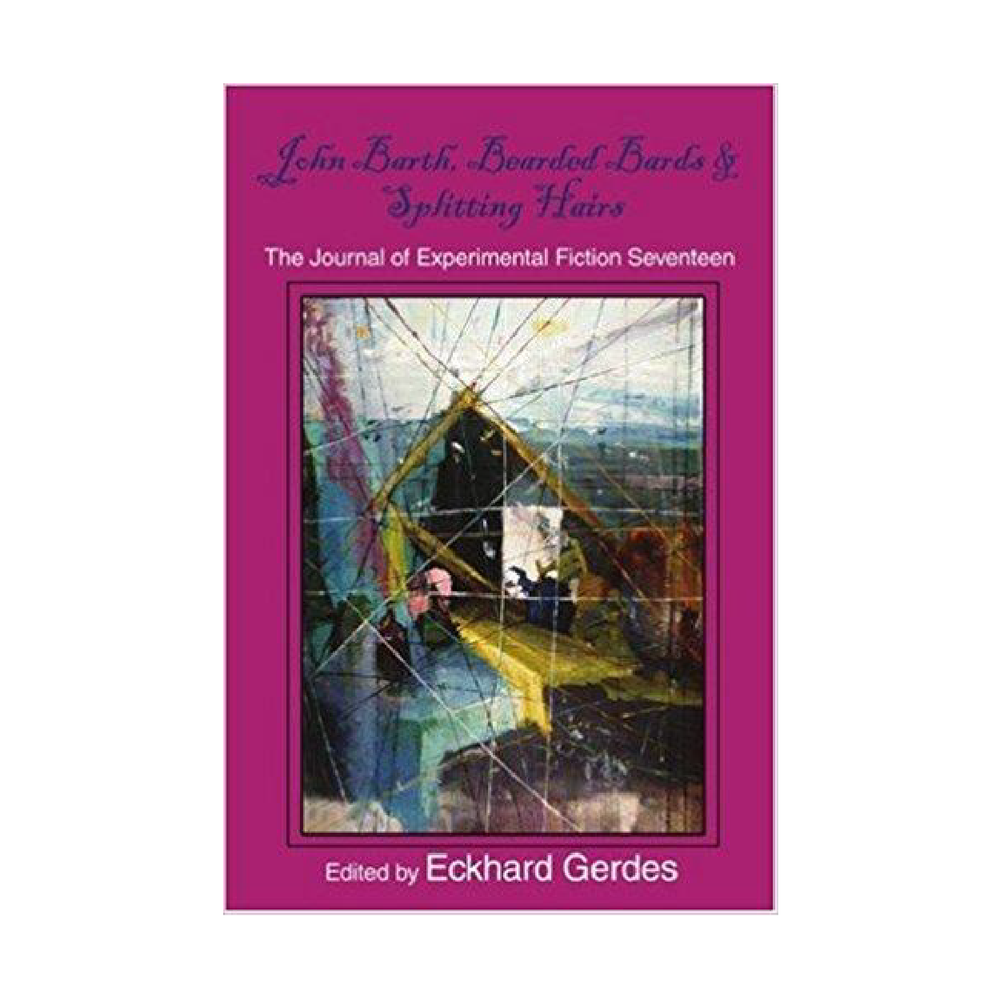 Synopsis of the Anthology, John Barth, Bearded Bards & Splitting Hairs
This Anthology features a previously unpublished essay by John Barth presented as a lecture at Macon State College and 17 narrative responses written by students. Other selections include fiction by Steven Kedrowski, Amina Memory Cain, Daniel Borzutzky, Antoinette Nora Claypoole, Lee Groban, Persis Gerdes, Todd Smith, and Kari Edwards. Famous works of experimental fiction are parodied by Thomas McCain, Dawn Hamilton and Eckhard Gerdes. Also featured are a critical essay by Tim Miller and a review of John Barth's new novel, Coming Soon!!! This anthology is a welcome and vital addition to the great literature of our age!
Eckhard Gerdes is an award-winning author of books of poetry, drama, and fourteen books of fiction. His works include the novels Hugh Moore (for which he was awarded an &Now Award) and My Landlady the Lobotomist (a top five finisher in the 2009 Preditors and Editors Readers Poll and nominated for the 2009 Wonderland Book Award for Best Novel of the Year). He has also won the Bissell Award, been a finalist for the Starcherone and the Blatt awards, and was nominated for Georgia Author of the Year. His most recent books are a tongue-in-cheek work of creative nonfiction, How to Read (Guide Dog Books); a novel, White Bungalows (Dirt Heart Pharmacy Press); and a collection, Three Plays (Black Scat Books). He lives in Arlington Heights, Illinois, and has three children and five grandchildren.