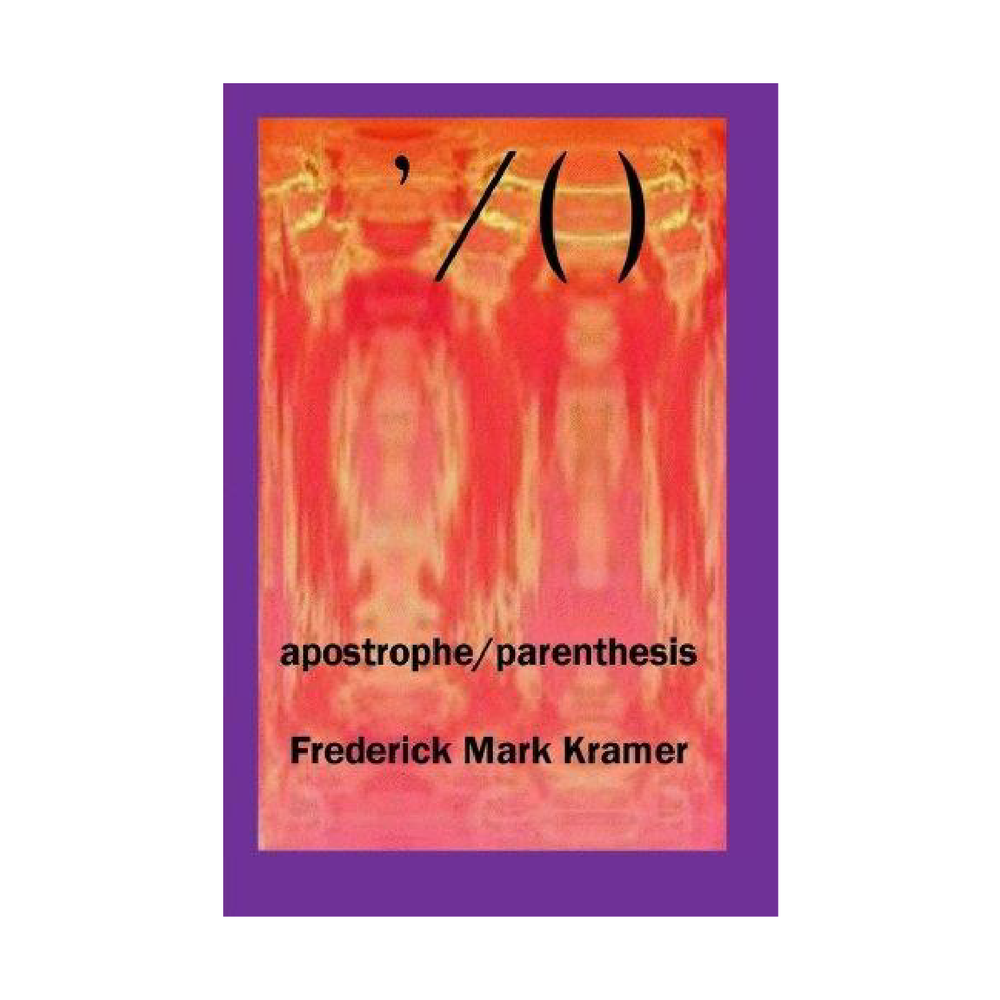 Synopsis of the Novel, Apostrophe/Parenthesis
Apostrophe/Parenthesis follows Federigo, the grandson of the Man Without Qualities, living in New York City. In an attempt to capture twenty years of his life, Federigo employs text from his plays, inner speech, and dream notebooks as well as dialogues with an imaginary rat and philosophy of musical interludes. His goal: to figure out how it all comes together in order to arrive at the essence of his feelings and experiences. Despite his efforts, Federigo recognizes that he is doomed to fail, and laments his inability to translate thought or emotion into speech or action. In the end, he realizes that words alone cannot capture the feeling of being in the abyss, and it is in this empty space between parentheses that the indescribable lurks.
Frederick Mark Kramer is an acclaimed novelist, playwright and amateur violinist from the Upper West Side of Manhattan. He is the author of four novels published by the JEF Books & Journal of Experimental Fiction, including Apostrophe/Parenthesis (2011), Ambiguity (2012), Meanwhile (2014), and Passions and Shadows or Shadows and Passions (2016).