Conger, known as Tony to friends and family, was born August 21, 1940. He earned degrees at Columbia University and New York University.
Conger's first novel, Hidalgos Beard: A California Fantasy, was an example of the literary and linguistic innovation that powered Conger Beasley's writing through dozens of books in multiple genres.
In addition to his family, Tony's main passions were writing and travel. He published 19 books of fiction, including several books of nonfiction, essays, and poetry.
In 1995, he won the Western Writers of America Spur Award in Nonfiction for We Are a People of This World: The Lakota Sioux and the Massacre at Wounded Knee, a modern masterpiece of literary reporting intense, literary narrative, with journalistic precision and insight.
He won the Thorpe Menn Award for Literary Excellence in 1991, for Sundancers and River Demons: Essays on Landscape and Ritual, and was awarded the World Hunger Media Award for journalism in 1991 for his three-part series "Of Pollution and Poverty."
He traveled the world writing books and articles, whether about the Patagonia, at the lowest tip of South America, or Kangchenjunga in the highest contours of the eastern Himalayas.
Stricken with Parkinson's disease and dementia in later years, he nevertheless published two books during his last decade, Messiah, a biography of the 19th-century faith healer Francis Schlatter, and, in 2015, the imaginative tale A Little Story about Maurice Ravel.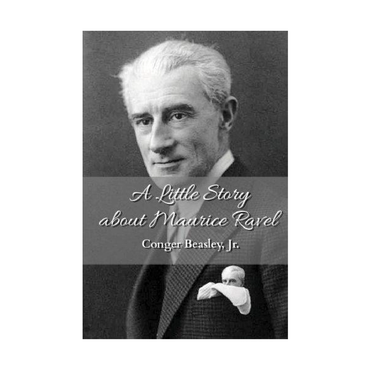 //www.experimentalfiction.com/cdn/shop/products/a-little-story-about-maurice-ravel.png?crop=center&height=1000&v=1641450669&width=1000
Synopsis of the Novel, A Little Story about Maurice Ravel In this highly imaginative and delightful tale, the great composer Maurice Ravel finds himself the size of a mere doll. Lost and waylaid on...